products
Technology for the future
Powering the world's largest productions, disguise is here to help you create challenging creative projects with confidence and produce pixel perfect imagery on vast surfaces. 
disguise is a fully integrated ecosystem of hardware, software, infrastructure, training, community, and support.
Our hardware is at the core of the most high stakes productions around the world. All disguise hardware is built with in-depth Research & Development, and uses the very latest and best components and technology. 
Connect seamlessly with 70+ integrations, and scale up or upgrade your setup when your requirements grow, all the while knowing that your show is delivered with pixel perfection.
Designer
Power to create
A robust software, Designer has reliably delivered the most demanding graphics for over 18 years. Built with experts in the creative industry, it integrates with Unreal Engine, Notch and other content engines to design, sequence and previsualize concepts from concept to delivery.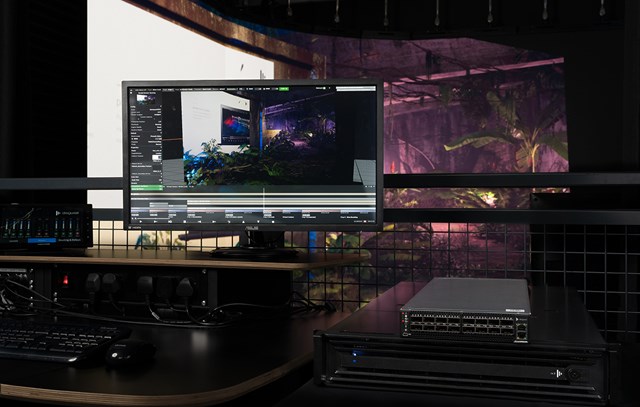 Infrastructure
RenderStream
RenderStream is the infrastructure that connects your physical stage with your virtual set. It does this by integrating the disguise hardware, software, content engines and camera tracking seamlessly.
RenderStream also lets you safely scale your production by distributing rendering power across multiple render nodes, known as cluster rendering. Cluster rendering ensures graphics are processed with maximum performance and output content with more detail.