Big ideas need sharing
The first end-to-end cloud collaboration solution designed for Media and Entertainment.
Preview live your 3D files
Ensure your files are secure
MAPPING MATTER
Projection mapping made easy
Create large scale video projections in a simple 3D environment to plan everything you need before showtime.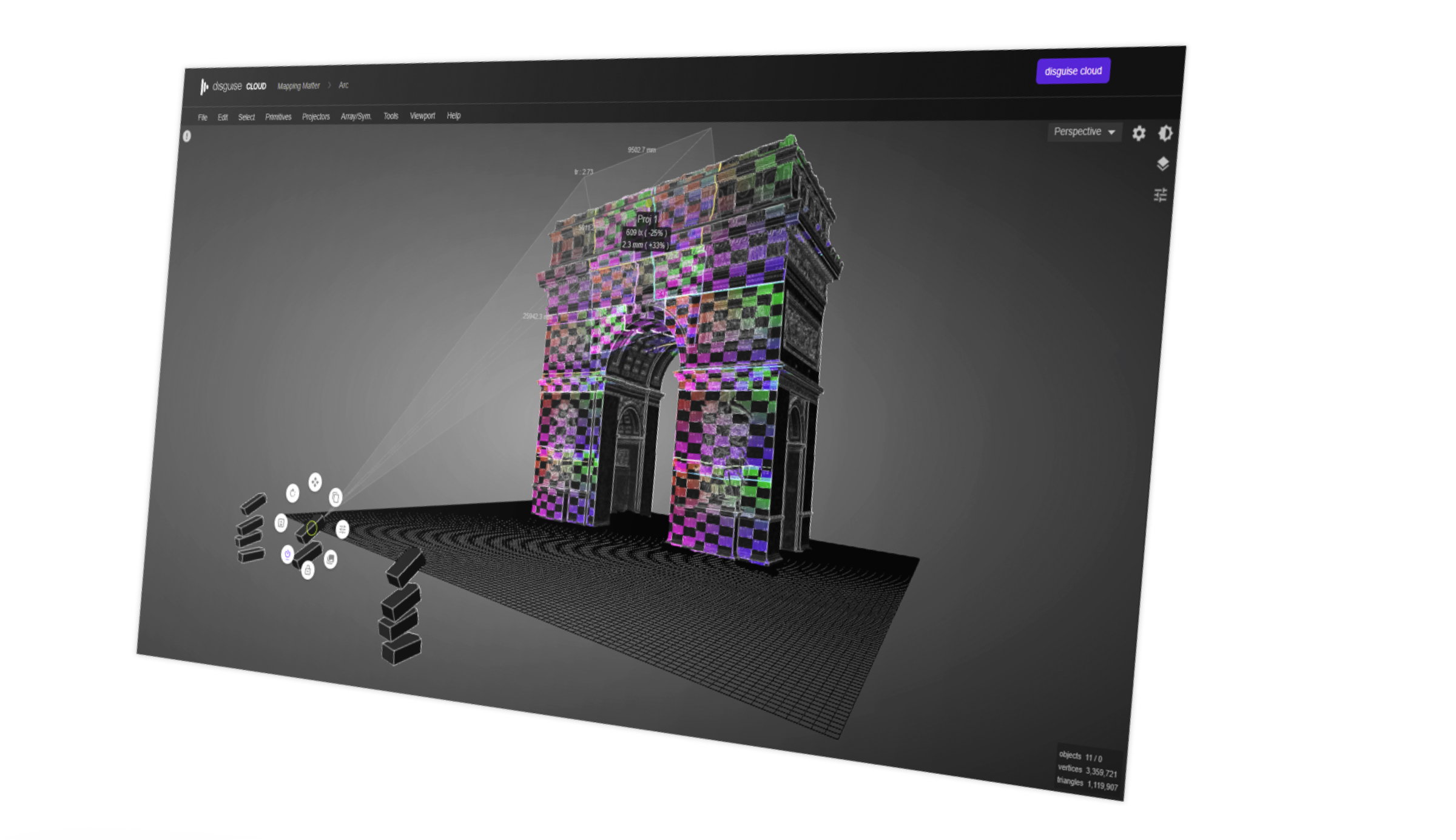 Previz
Plan, preview and share 3D visualisations
Streamline your approval process with ease.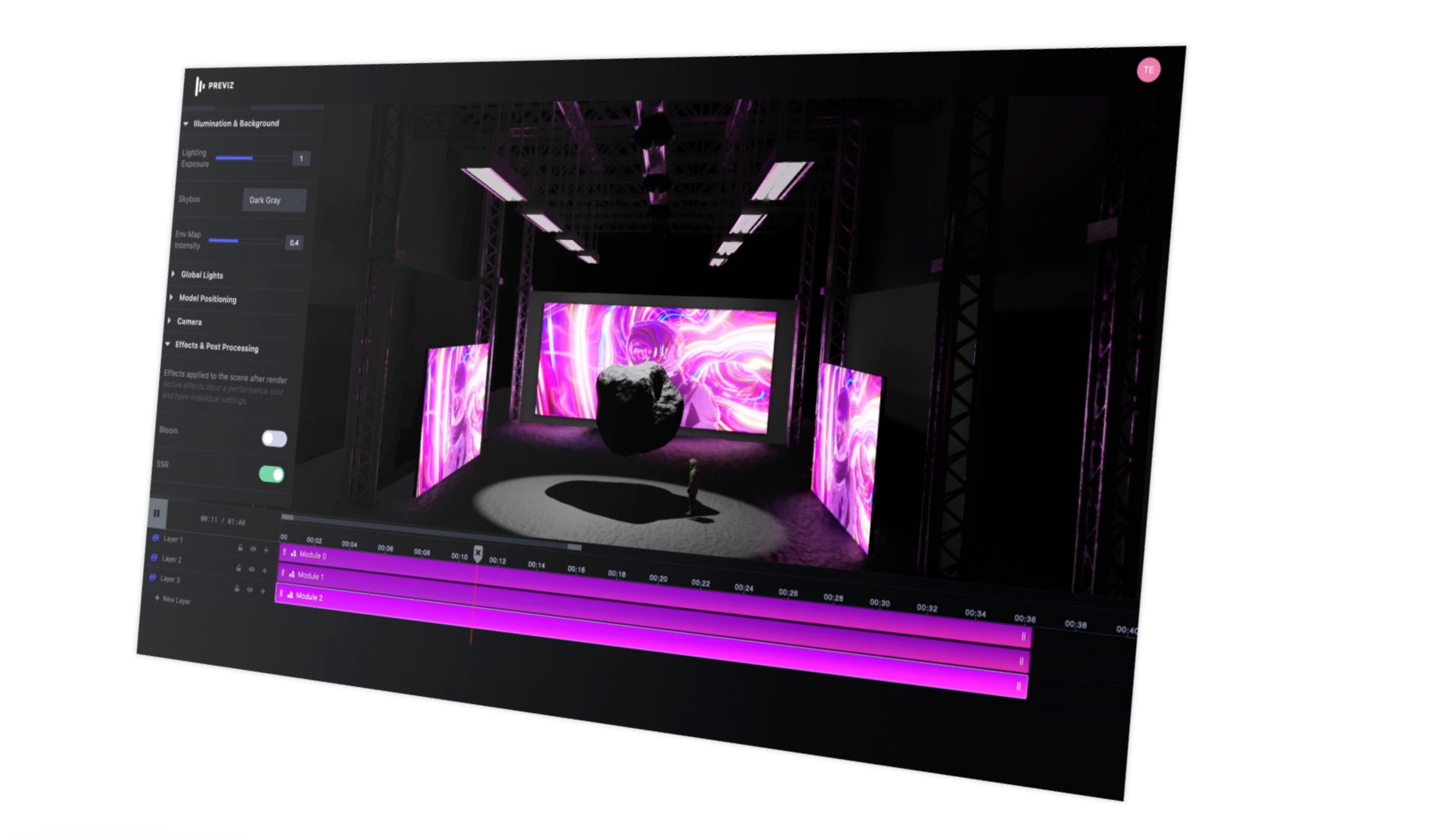 Keep your whole team in the loop
Assign different roles to team members to easily collaborate on projects, streamline communication, and speed up your workflow.
Questions? We have answers
What is disguise Cloud?

disguise Cloud is an end-to-end platform sitting at the heart of your project and connects your team through a simplified workflow. It is a new way to store, preview and review media, that is custom designed for the way modern production teams work. Working with an array of different file formats, workflow documents and project files including 3D file support, disguise Cloud allows you to collaborate with teams all around the world.

Is disguise Cloud free?

disguise Cloud is completely free to get started! The free Starter plan includes 10GB storage, three users and one Drive to work in. If your needs change, you can upgrade your plan.

What is disguise drive?

Sitting at the heart of your project, disguise Drive uses Smart folders to help you collate and organise all your project files into one place, allowing easy sharing of files with project stakeholders.

Does disguise Cloud integrate with Designer?

It's on our roadmap to develop integrations with Designer so that we can offer convenience and streamline the process between applications.

What type of files does disguise Cloud support

We support a range of images, videos, audio and 3D files. A full list of formats can be obtained through the user guide.

How can I make sure that my files are shared securely?

You can set your own rules and permissions on who has access to view, comment and edit any file shared.
What our customers are saying
"What disguise is building in Cloud is brilliant because it's all about iterations. Being able to support 3D files is a massive differentiating factor."
"I'm excited about disguise Cloud, the greatest value is the ability to work on productions with remote teams, I'm easily able to share and view a wide variety of media files which makes collaboration second nature."
"disguise Cloud presents the future of collaboration and innovation. Being able to access an asynchronous cloud-based platform, is the future of how we visually work and communicate."